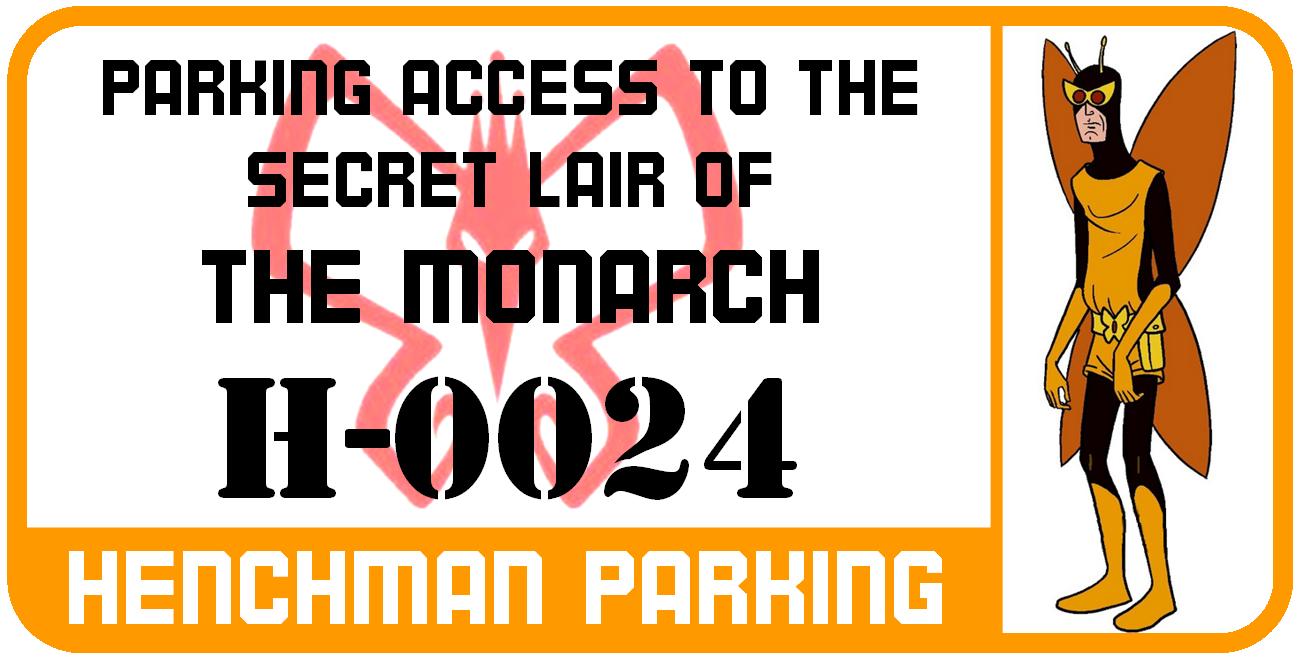 The Venture Bros. Lair of the Monarch Window Cling Parking Decal
Place this decal on your orange Dodge Charger (or Powder Blue Nissan Stanza if you are henchman 24) and you will be able to park in the Venture compound. This decal measures approx. 5" x 2.5'.
WARNING
In case I have not mentioned this, this is not a REAL Venture Industries pass. It is only a prop decal made to look authentic.
If you apply this decal on your car and try to enter the Venture Industries property there is a good chance that Brock Samson will strangle you with your own lower intestine.
You have been warned.
Decal is plastic, NOT PAPER. The image is reverse-printed and then a white backing is applied. When peeled off the backing paper and applied on the inside of your window facing out, the image will be readable, just like other types of parking permit decals.
The size of this decal is approximately 5-1/2" x 2-1/2"
How to apply window cling decals: