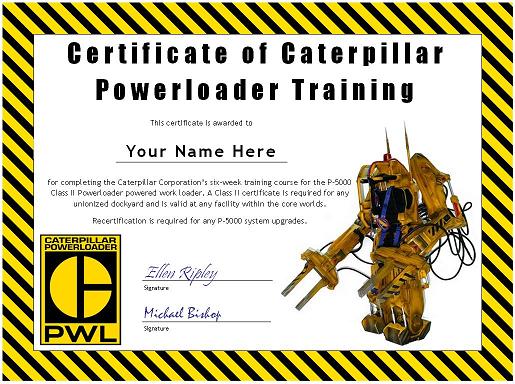 Caterpillar Certificate of PowerLoader Training

Personalized with your name.

Certificate is 8-1/2" x 11" and is printed on acid-free paper. Shipped rolled.

Here is a transcript of what appears on the certificate:

This certificate is awarded to

Your Name Here

for completing the Caterpillar Corporation's six-week training course for the P-5000 Class II Powerloader powered work loader. A Class II certificate is required for any unionized dockyard and is valid at any facility within the core worlds.
Recertification is required for any P-5000 system upgrades.