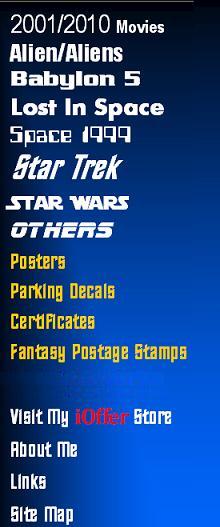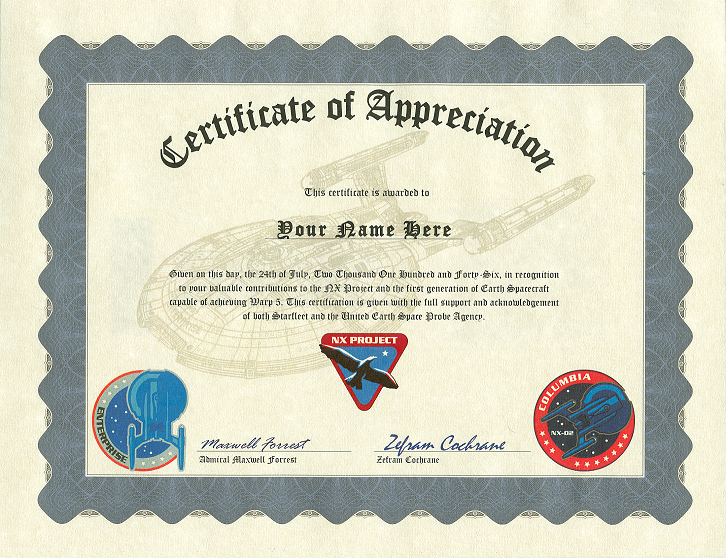 Enterprise NX-01 Certificate of Appreciation

Personalized with your name.

Certificate is 8-1/2" x 11" and is printed on acid-free paper. Shipped rolled.

Here is a transcript of what appears on the certificate:

This certificate is awarded to

Your Name Here

Given on this day, the 24th of July, Two Thousand One Hundred and Forty-Six, in recognition to your valuable contributions to the NX Project and the first generation of Earth Spacecraft capable of achieving Warp 5. This certification is given with the full support and acknowledgment of both Starfleet and the United Earth Space Probe Agency.