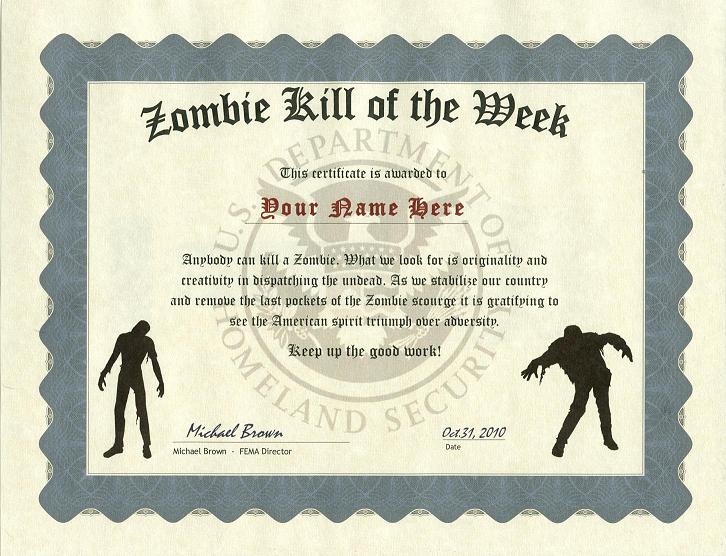 Zombie Kill of the Week

Personalized with your name.

Certificate is 8-1/2" x 11" and is printed on acid-free paper. Shipped rolled.

Here is a transcript of what appears on the certificate:

This certificate is awarded to

Your Name Here

Anybody can kill a Zombie. What we look for is originality and creativity in dispatching the undead. As we stabilize our country and remove the last pockets of the Zombie scourge it is gratifying to see the American spirit triumph over adversity.
Keep up the good work!